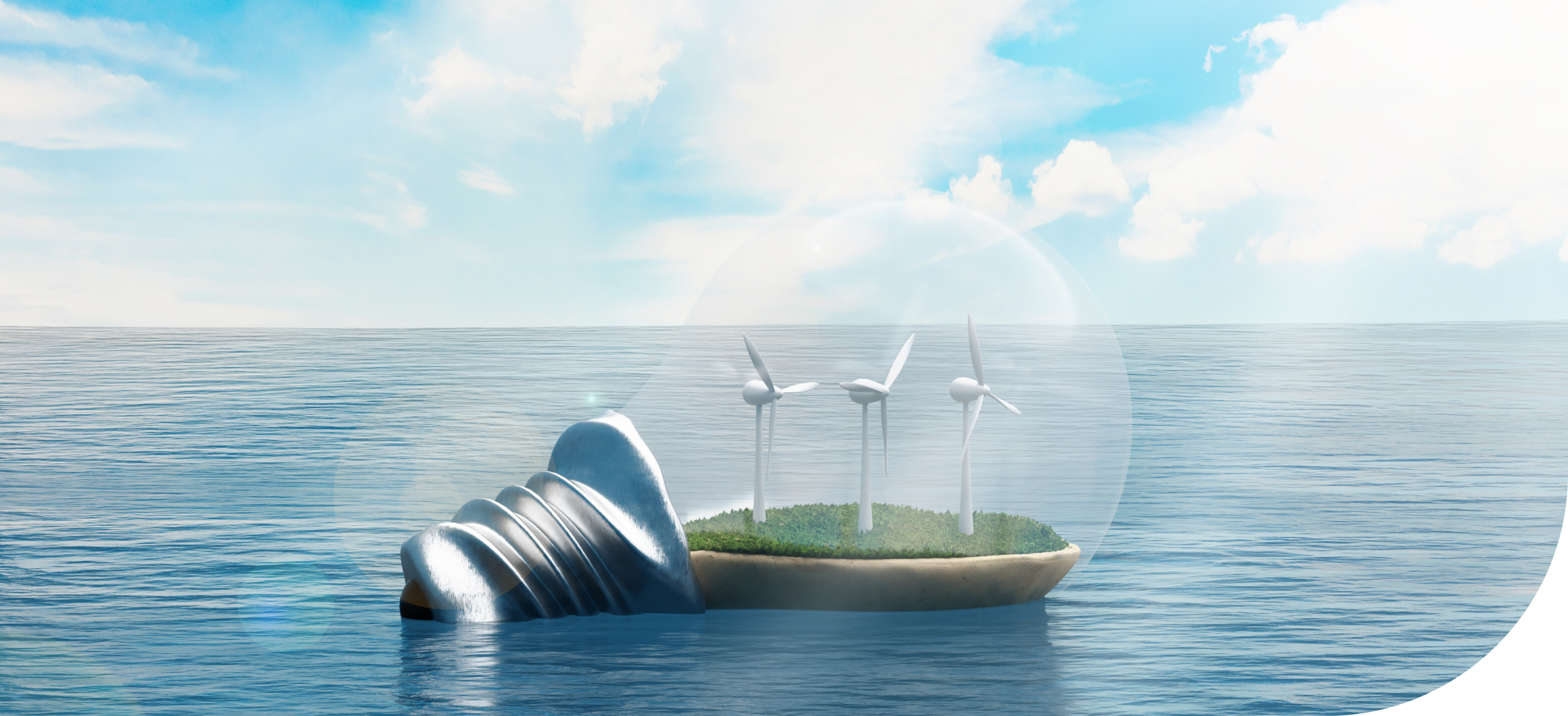 Solution
Towards a New World Without Environmental Destruction
To achieve customer satisfaction, we strive to improve the levels of "reliability," "sustainability," and "cost-effectiveness" as much as possible. To do so, Zephyr collaborates with domestic and international companies, government agencies, academic institutions, and others to promote efforts towards technological development and quality improvement.
Feed-in Tariff System
Zephyr9000
Zephyr9000 is a wind turbine with a rotor diameter of 5.5 meters that can generate 8,809 kW of electricity annually with an average wind speed of 5m/s. In Japan, it has obtained CLASSNK certification following the Air Dolphin and has also obtained certification in the UK, the US, and other countries, making it a highly reliable wind turbine that meets the strict standards of each country.
Case
Hamanakacho Horoto No. 4 Wind Power Plant

Horoto, Hamanaka-cho, Akkeshi-gun, Hokkaido
Power output: 19.8kw
Number of installations: 4
Independent Power System
AIRDOLPHIN
Zephyr's "AIRDOLPHIN" is the world's most advanced small wind turbine, which brings together the wisdom of Japan. The AIRDOLPHIN, of which Zephyr is proud, was born out of the "Project Z" collaborative research initiative between industry, academia, and government launched in 2002, which aimed to develop the world's most advanced small wind turbine.
Case
offshore gas plant

offshore
Power output:2kW/number of installations:2
Self-consumption system
AIRDOLPHIN/Zephyr9000
Case
Oga Station New Station Building

Oga, Akita
Power output:2kW/number of installations:2
Tokyo City University Yokohama Campus

Yokohama
more
Battery
The highest quality deep cycle battery.
A deep cycle battery of aircraft grade manufactured by Concorde Battery Corporation can be used for various purposes including marine, RV, wind and solar power generation, emergency and disaster situations, and UPS power supply.